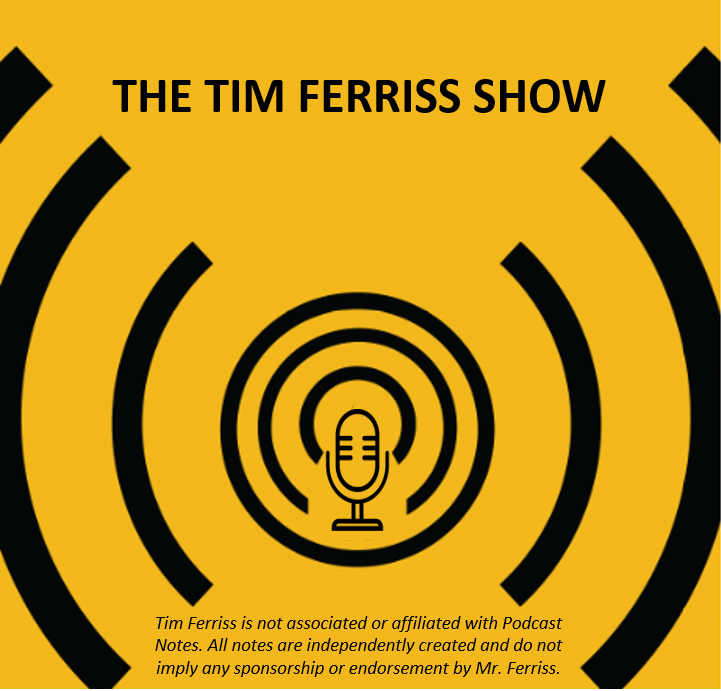 April 15, 2020
Books I've Loved | Matt Mullenweg on the Tim Ferriss Show
Tim Ferriss is not associated or affiliated with PodcastNotes in any way. All notes are independently created by PodcastNotes and do not imply any sponsorship or endorsement by, or affiliation with, Mr. Ferriss.


Check out The Tim Ferriss Show Episode Page & Show Notes
Note: We're linking up with Bookshop.org: An online bookstore with a mission to financially support independent bookstores and give back to the book community, if you'd prefer to get a kindle version please head over to Amazon.
Key Takeaways
Intro
Fiction Books
The Paper Menagerie by Ken Liu

"It's just a huge variety of stories that really make your mind think differently" – Matt Mullenweg

Sum: Forty Tales from the Afterlives by David Eagleman

"Each one of these stories is only two to three pages long and it starts off at the point of an afterlife beginning" – Matt Mullenweg

Matt loves to read one of these stories before he goes to bed because it resets his brain and sometimes gives him really cool dreams

Foundation by Isaac Asimov
Books About Life
Books For Success
Books That Expand The Mind
Favorite Authors (Matt reads all of their work)
Yuval Noah Harari

He's best known for writing Sapiens
Yuval skilfully synthesizes history, both ancient and modern, and presents it in a new way

Nassim Nicholas Taleb

Matt became a fan of his work after reading The Black Swan
Matt enjoys Nassim's writing style and says this book will sharpen your mind