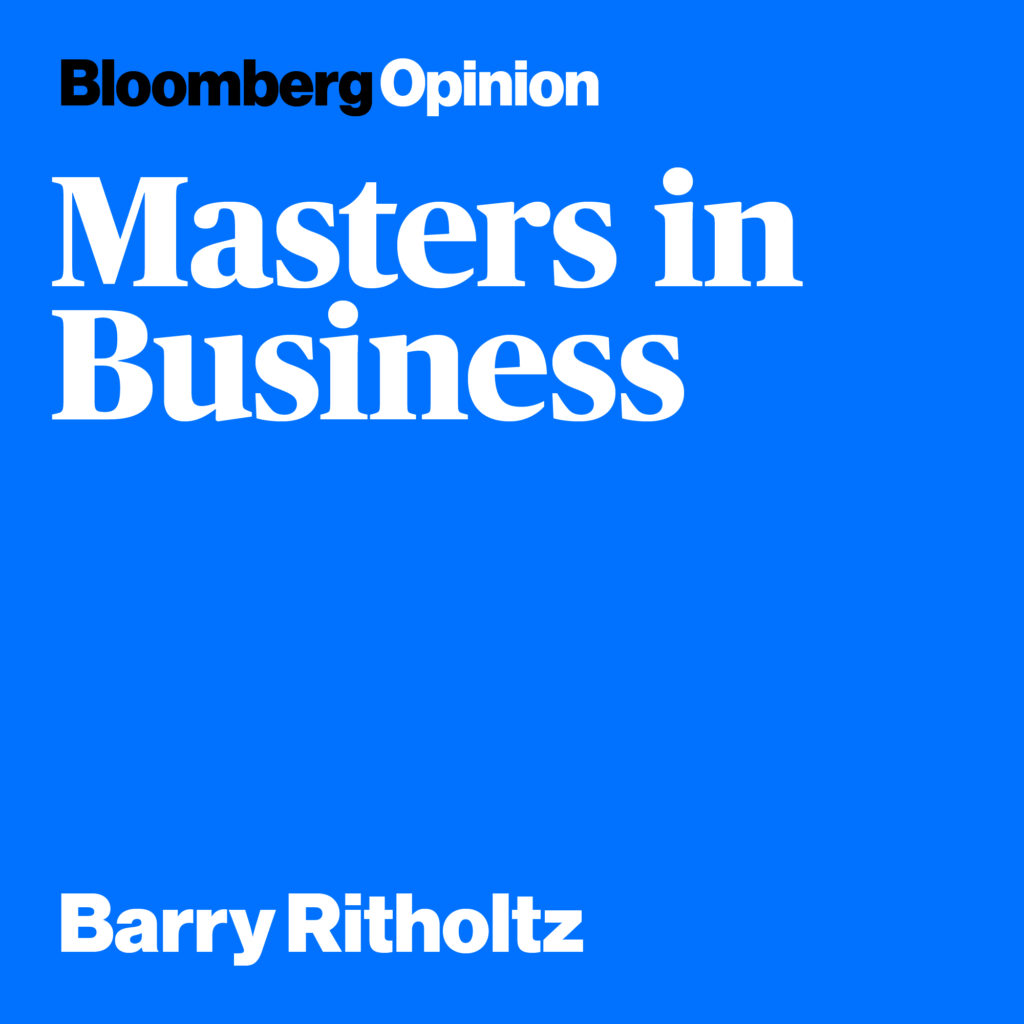 January 13, 2023
John Mack on Life Lessons From Financial Crises | Masters in Business With Barry Ritholtz
Check out the Episode Page & Show Notes
Key Takeaways
"I'm a client guy. No one wants to drink alone. So if he's drinking, or if she's drinking, I'm drinking." – John Mack
John came from a small predominantly Baptist town in North Carolina; the party scene of 1970s Wall Street was a culture shock for him
Lessons learned from the bond desk: be upfront, focus on your clients, and don't get drunk at lunch (but occasionally do)
"At the end of the day, it's all about trust. And it's all about delivering on what you say you are going to do." – John Mack on building business relationships
Globalization and technology changed Wall Street more than anything else
In the 1970s, Wall Street bankers would go out to lunch for hours and not miss anything; today, bankers can't leave their desk
John Mack tried to create a "One Firm, Firm" culture that reduced information silos and encouraged collaboration
Anyone with a personal fiefdom is terrible for a firm trying to create a strong culture
Advice for college graduates interested in finance: get your foot in the door, figure out how to get to know people in the company that you want to work for, perform well in your current job, and get an accounting degree or an MBA if you want to be an M&A specialist
Hold onto the great companies that you invest in
Intro
John Mack is the former chief executive officer and chairman of the board at Morgan Stanley. He recently published Up Close and All In: Life Lessons From a Wall Street Warrior, a memoir of his life and 34-year tenure at Morgan Stanley.
In this conversation, John Mack and Barry Ritholtz discuss John's early days on Wall Street, Wall Street culture in the 1960s and 1970s, the developments that changed Wall Street in the 1980s, building a bond desk, leadership principles, how to create and sustain culture, cleaning up Credit Suisse and then getting fired, Mack the Knife, lessons learned from his time as CEO of Morgan Stanley, the 2008 GFC, hilarious Wall Street stories, and advice for college graduates interested in finance
Check out these Podcast Notes on Barry's conversation with Josh Wolfe
Host: Barry Ritholtz (@ritholtz)
Early Days on Wall Street
John Mack attended Duke University on an athletic scholarship
His first job on Wall Street was as a municipal bond trader-salesman for Smith Barney
"I learned a lot about risk. And I also learned a lot about drinking at lunch. You got to be very careful." – John Mack
Very early in his career, John Mack made a few trading mistakes after having one too many at lunch
"I'm a client guy. No one wants to drink alone. So if he's drinking, or if she's drinking, I'm drinking." – John Mack
Culture On Wall Street During the 1960s & 1970s
"Politically correct" did not exist on Wall Street in the late 1960s & 1970s
After being a municipal bonds trader, John shifted into the corporate bond market and began hearing about all these crazy Wall Street parties
He was shocked by the first one he went to; he came from a small Baptist town in North Carolina and was not used to seeing strippers and drinking like that
John learned a lot from the culture shock of Wall Street: don't get drunk at lunch and tell the truth
Wall Street Used To Close On Wednesdays
Wall Street used to close on Wednesdays to catch up on paperwork
Firms had paper certificates on which securities belonged to whom, and they used Wednesday to figure out who owned what and how much
1980s Wall Street: Deregulation & Technology
Deregulation was needed to free up Wall Street's securities business as the trading markets went global in the 1980s
Regulation decreased and oversight increased
The regulation of 1980s Wall Street was not smothering
Building a Bond Desk
John Mack built his bond trading desk up over a long period of time, which allowed him and his peers to also mature as their business did
Lessons learned from the bond desk:

Be upfront
Focus on your clients
Don't get drunk at lunch (but occasionally do)
It became a very personal business where you got to know your client's families
John spent a bunch of time in Pittsburgh because of his client Dick Van, who managed and advised the employees of Pennsylvania teachers and retirement funds
John became the primary bond dealer for the largest account in the country at the time, the Mellon Bank
"At the end of the day, it's all about trust. And it's all about delivering on what you say you are going to do." – John Mack on business principles
The Culture of Wall Street Has Changed
Globalization and technology changed Wall Street more than anything else
Global growth in markets forced Wall Street to change
Globalization of the financial markets turned trading into a 24-7 thing
Traders often stayed up all night to satisfy client inquiries
Technological improvements allowed everyone to have access to data and information
In the 1970s, Wall Street bankers would go out to lunch for hours and not miss anything; today, bankers can't leave their desk
Creating & Sustaining Culture
John Mack tried to create a "One Firm, Firm" culture that reduced information silos within the firm

For example, he wanted the San Francisco office to share information with the New York office without fear of losing its commission

John implemented a promotion and compensation committees that gave him recommendations in each area, which he adhered to 90% of the time
Removing himself from the equation made promotions and compensation less about being liked by John and more about performance
Evaluations were done by peers
Managers were anonymously reviewed by their subordinates
Cleaning Up Credit Suisse
After resigning from Morgan Stanley, John was offered to come in and try to clean up Credit Suisse
What John told his wife: "I would rather do this job and regret it than not do this job and regret it."

The Regret Minimization Framework
The spending at Credit Suisse was "totally out of control" and a reduction in force was needed
John shares an anecdote about a trading team taking way too much carry on their deals and refusing to adjust the number

You can't have a culture of "one-offs" doing whatever they want to do
Anyone with a personal fiefdom is a terrible dynamic for a firm
Be able to be managed, and be a team player
During John's clean-up of Credit Suisse, he too gave up one-third of his salary

If you're going to ask people to give up their contracts, you can't be different than them

John Mack ultimately turned Credit Suisse profitable and left after three years when his contract was not renewed
The Credit Suisse Firing
"I don't think I'm arrogant, but clearly I came across as this arrogant know-it-all. And they shot me." – John Mack
He said that he had no problem with the firing
The Swiss Bankers
The Swiss bankers were unlike any other banker that John had previously worked with
They were very independent and locked down their clients
The Swiss lived off their private banking business
Everyone was running their business for their own return into their own pocket
Mack The Knife
John was nicknamed "Mack the Knife" for his reputation of cleaning up firms, which included cutting headcount when needed
"I have an ego. I like that. I am Mack the Knife." – John Mack
Returning to Morgan Stanley
In 2005, John was working at a hedge fund when he got a call to return to Morgan Stanley as CEO
John wanted to help return Morgan Stanley to the version of itself when it was honest with clients, had a strong culture, and was willing to take risks
John returned the meritocratic culture to Morgan Stanley
To return something to its glory, reach out and pull people together to find out what made it great
Work for your clients and treat people fairly
The 2008 Great Financial Crisis
Morgan Stanley had too much risk leading up to the 2008 Great Financial Crisis
It did not have a fortress balance sheet like JPMorgan would have
"No one knows when the bullet is coming, but the bullet came, and it shot a lot of us." – John Mack on the 2008 GFC
The Japanese were a lifesaver to Morgan Stanley; Mitsubishi acquired 21% of Morgan Stanley for $9 billion
The Japanese remembered and appreciated the culture at Morgan Stanley, which is why John believes they saved the bank

Among other things, Morgan Stanley trained tons of Japanese bankers
Curveball Questions, Stories
John needed a salesman to give up his bonus and some power at the bank, which he ultimately did. The salesman happened to be a huge Duke basketball fan, so John had Coach K call the guy and thank him for being a team player.
John and friends once "hid" Barton Biggs' car and had a fake sheriff from North Carolina call about the staged thievery
When the prank is on you, laugh
Morgan Stanley took Apple public, and John got his 11-year-old son at the time a Mac for his birthday. His son wanted to buy stock in Apple, and John helped him do so. Today, those shares are worth several million dollars. His son still holds those shares to this day.
Closing Questions
Who were your early mentors that shaped your career?

Dick Fisher
John's wife Christy

Favorite books? And what are you reading currently?

Gone With The Wind is John's favorite book of all time
He picked it up while at Duke University and didn't put it down until he finished it

Advice for college graduates interested in finance?

Pursue it and get into the door, hopefully, you have a background that will help you
Take courses that will prepare you if you are in a non-financial major
John was a history major, and things worked out
Go to school at night and get your MBA
More importantly, figure out how to get to know people in the company that you want to work for
Perform well in your current job
Go work for an asset management business or a hedge fund to meet people
If you want to be an M&A specialist, you need a degree in accounting or an MBA
Give the company enough information about yourself so that they want to give you a chance

What do you know about investing today that you wish you knew when you first started?

Hold onto the great companies that you invest in